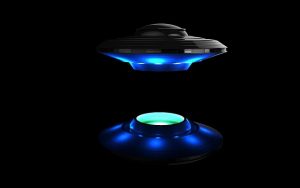 One of my mentors in the communications business was an offbeat, creative idea man who had very little corporate experience. His background was music, but he excelled at big, visionary ideas for corporate events. He went on to own and later sell a very successful company.
We were sitting in a room once with clients when things got heated. There was some dissatisfaction with budget or project management. I was fairly new to this world (and only on board as a writer) so I was fairly sure that I was outside the conflict. Still, it was disturbing and I had that "uh oh" feeling deep in my stomach.
Once everything settled down, I asked him if he ever felt nervous in those kinds of situations. He said, "No. I always remind myself…I'm not from this planet."
Years later, clients tell us that our "external" viewpoint is extremely valuable to them. That our perspective on what they do is refreshing, largely because of our theatre backgrounds and onstage experience. Plus, we're not caught up in their management or political structure.
As one put it, "An external viewpoint that's looking out for us…that's what I count on you for, because we can't see it."
So, a decade later I find myself realizing the truth in what my mentor said. We're not from this planet.
But…when we do get taken to your leaders…we come in peace.